PROFESSIONAL WEBSITE DESIGN
Modern website design, seamless social media branding, endless graphic design creativity.
it starts with an idea
Need a powerful, fast, easy to manage website?
We build custom branded websites and social media graphics of the highest quality with amazingly fast, professional, personalized customer service.
Our website design services produce stunning results FAST! Whether it's a business site, single splash page, sales page, e-commerce site or a personal blog, we are proven, affordable and reliable.
professional experience
If you just want a pro blog, you're a small business owner, professional speaker, social media guru, writer, photographer or artist we have designed custom WordPress sites or social media graphics for the best. Not just a few,
HUNDREDS of mainstream professionals!
If you have an idea, we have the experience to bring it to life.
Utilizing the finest hosting, online tools, premium plugins & modern responsive themes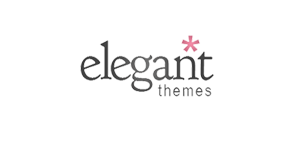 OUR

PROJECTS
These are just a few of our most recent projects.

Full portfolio
Three things that makes us worth of your time, effort, and money
"Brian is the best! He has created various sites for me and they are all so unique. He is a great graphic artist and that ability comes across in the building of any website. He also helps out with Facebook and social media. He is very knowledgeable in those areas as well. So I highly recommend his work."
"For 6+ years, I've hired Brian…as a result, my business increased exponentially and I was recognized by Forbes for having a top career website in my industry! Brian is current, understands design elements, and is truly the best…he has high integrity and a pleasure to work with…"

WordPress CMS
*Premium Responsive Theme
Custom Design
SEO Optimization
Backup Buddy Security
Professional
$2499up to 50 hours
WordPress CMS
*Premium Responsive Theme
Custom Design
Page Content Assistance
eCommerce Integration
SEO Optimization
Backup Buddy Security
1 Year Maintenance
Social Media Branding
WordPress CMS
*Premium Responsive Theme
Custom Design
SEO Optimization
Backup Buddy Security
Social Media Branding
*Theme must be licensed to the user and is not included in the price.
Premium Responsive Themes range from $39-$79 depending on which you choose.
We will help you find the right theme for your needs, then customize it to your brand.
Feel free to contact us regarding any questions. We are here to help and hope to hear from you soon. Thank you for taking the time to visit CustomTwit.com.
Owner: Brian L Hanson – Old school newspaper advertiser turned tech geek. WordPress Guru, SEO experienced, web smart. Self employed business owner for over 20 years. Owns and operates Hanson & Hanson Enterprises LLC located in Boonville, IN, USA.